SWISS B777, Part 1: Welcoming the 777
Shortly after 9AM, the Boeing 777-300ER HB-JNA approached its Zurich homebase for the first time, escorted by two F/A 18 Hornets of the Swiss Air Force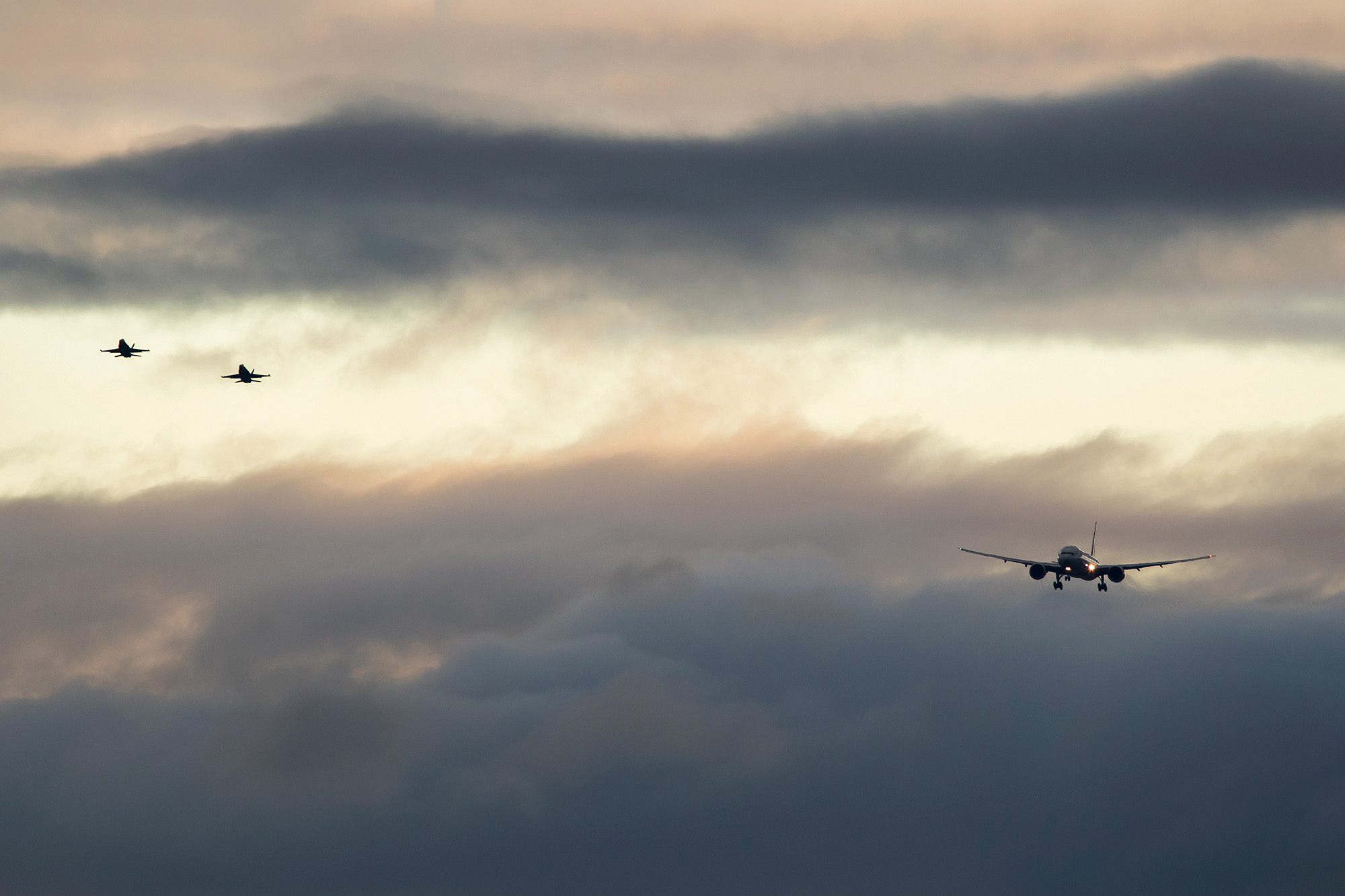 It greeted the thousands of spectators on the airport's observation deck and apron with a low-pass over Rwy 16
After it had performed one pattern around the airport, everybody was eager to see it land!
Here she is, arriving straight from Boeing's Everett factory near Seattle!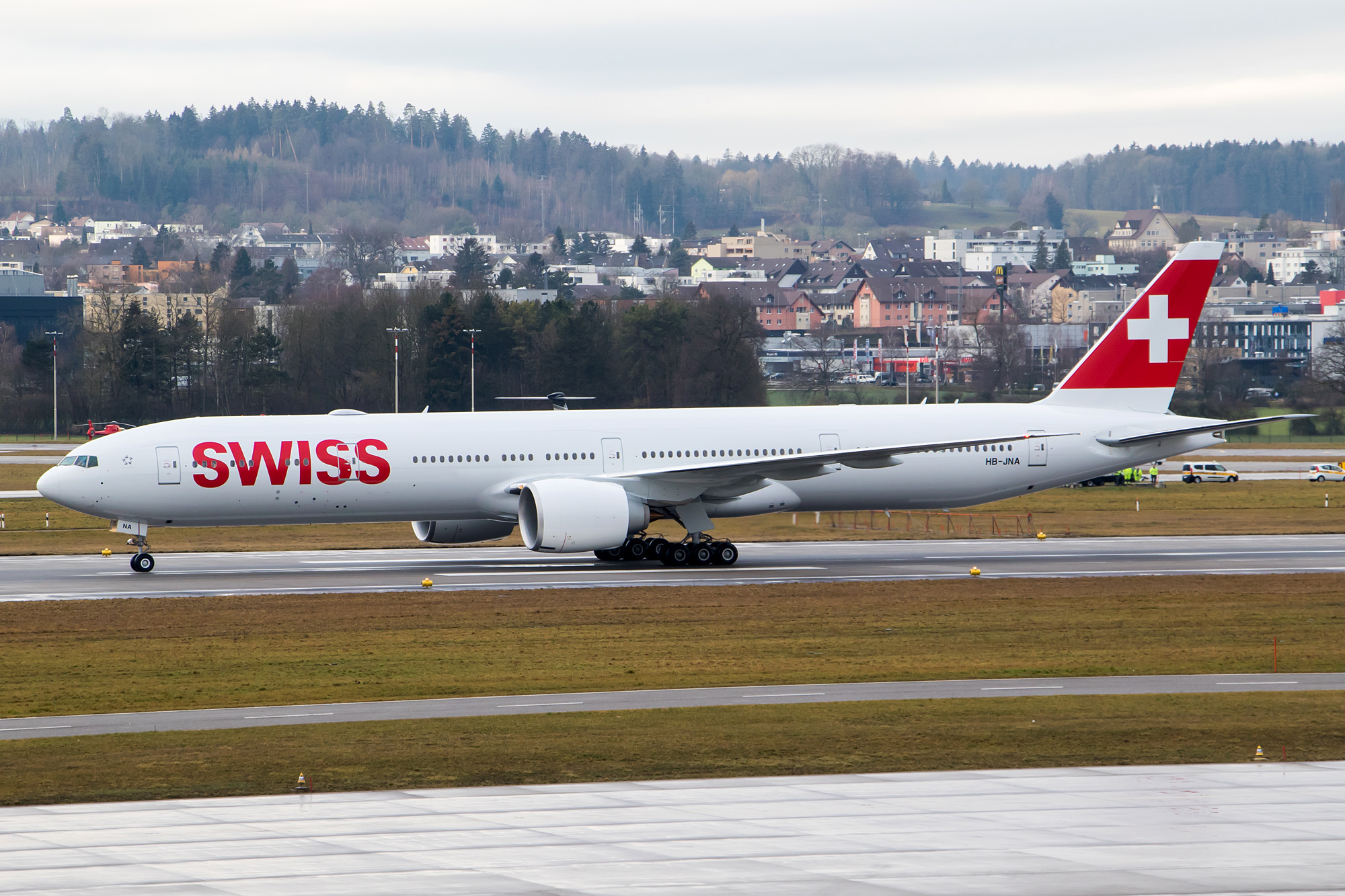 About to get wet :-)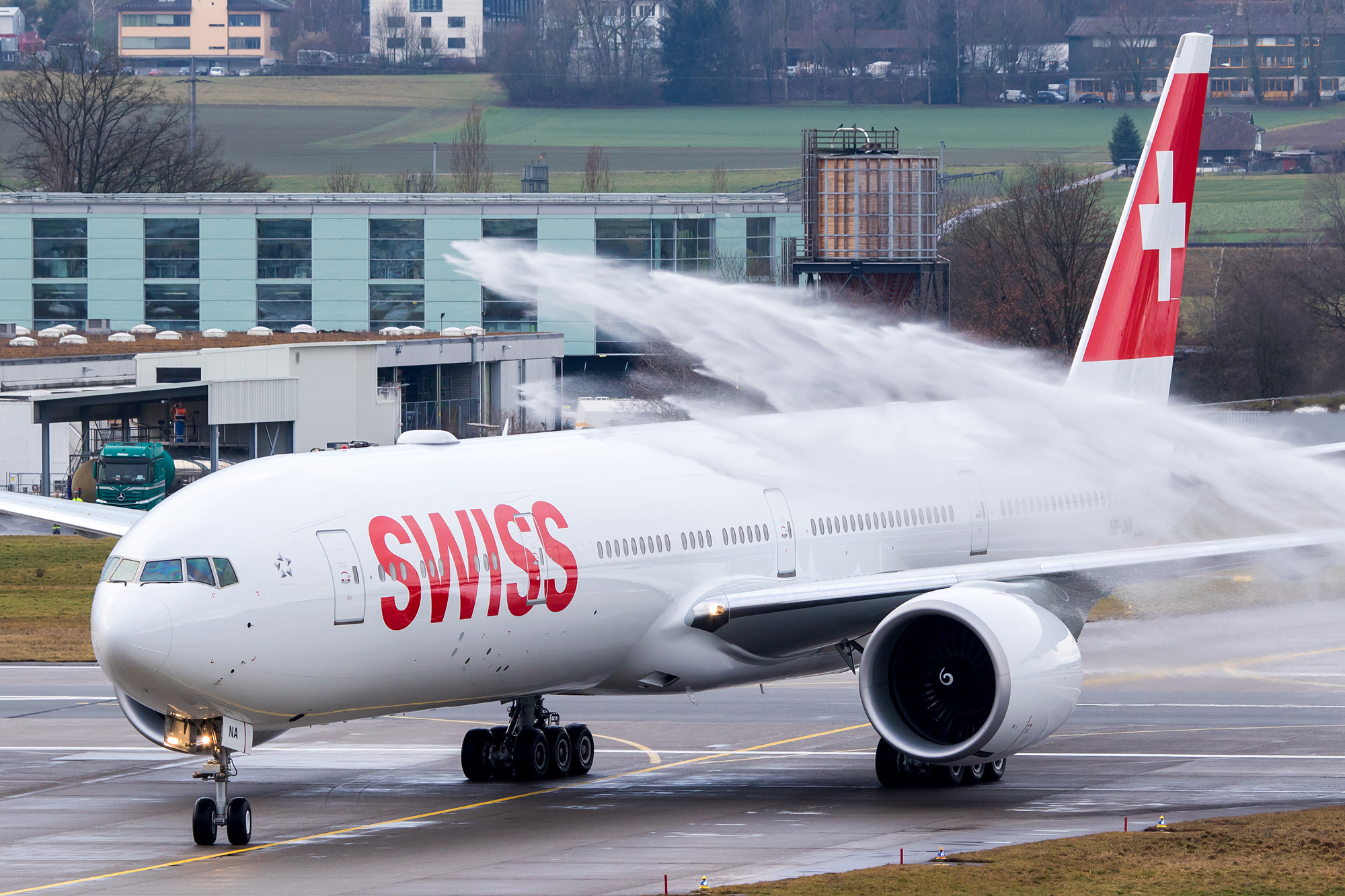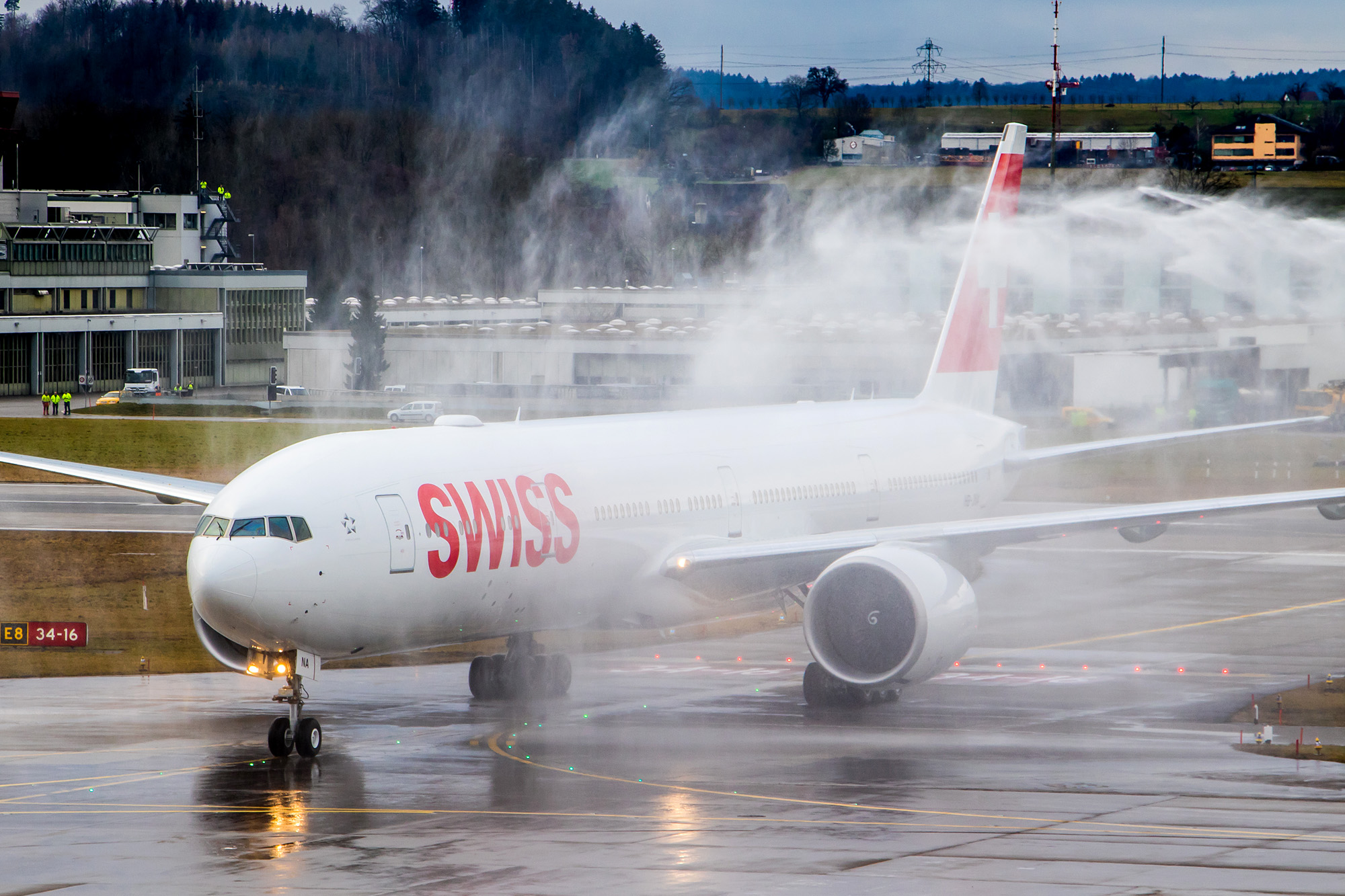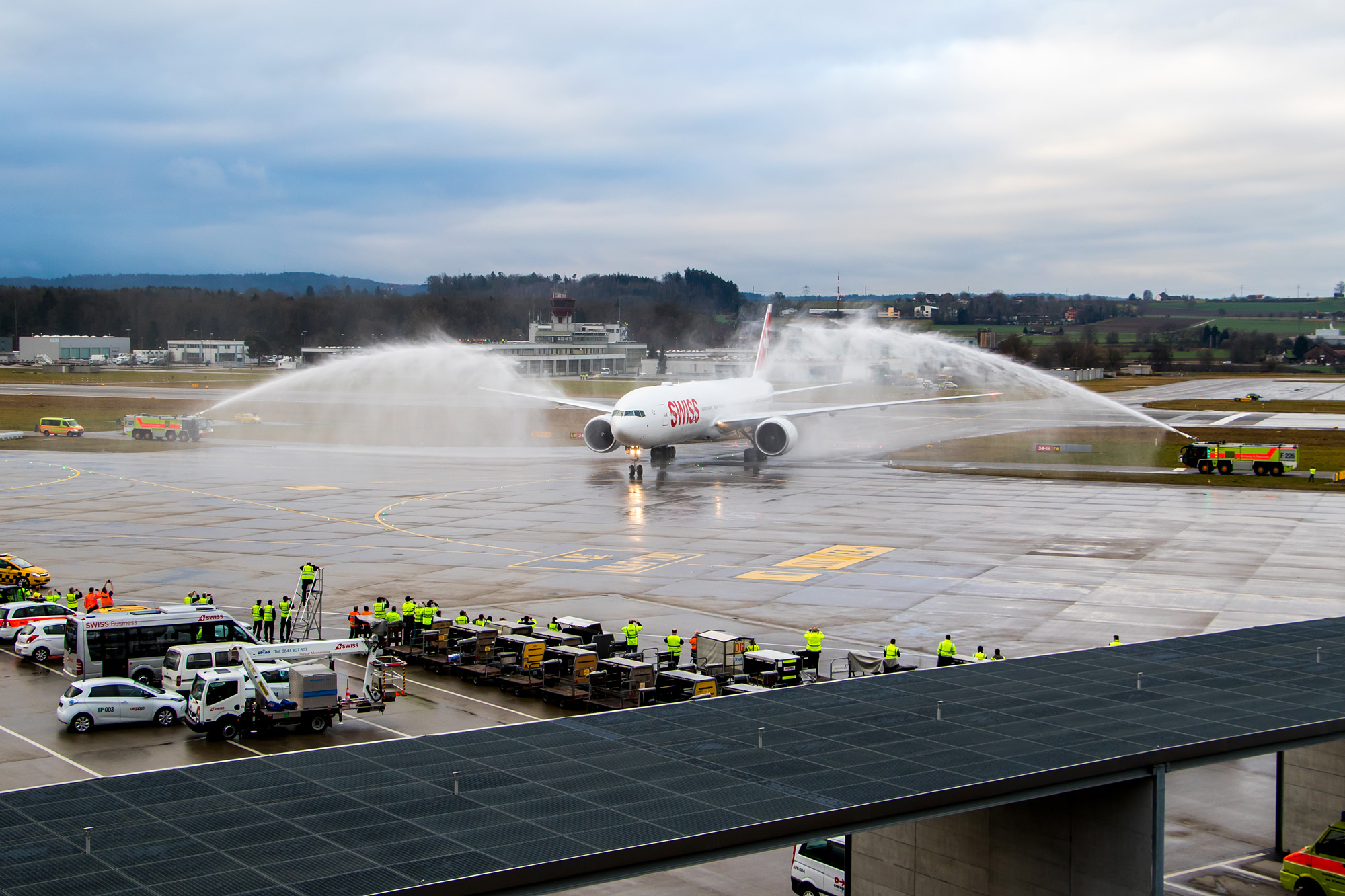 Striking looks!
Barely landed, and already a favourite of the crowds! 
WOW! That powerful shape is exactly the reason why the Triple Seven is my favorite - and the Swiss flag is a nice bonus!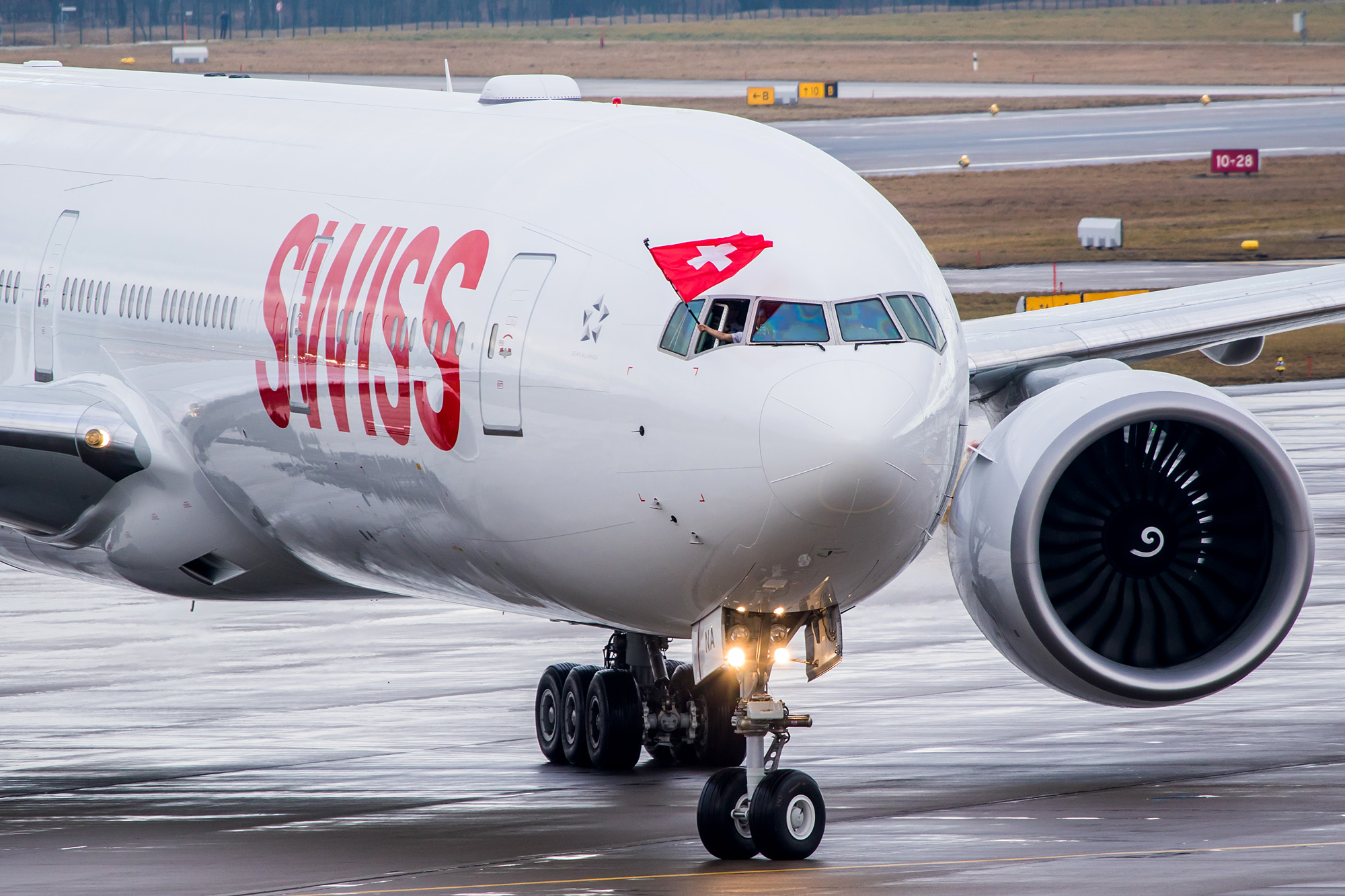 Home is reached after a flight time of just under 10 hours - and the 777 taxies to its gate under hundreds of watchful eyes!